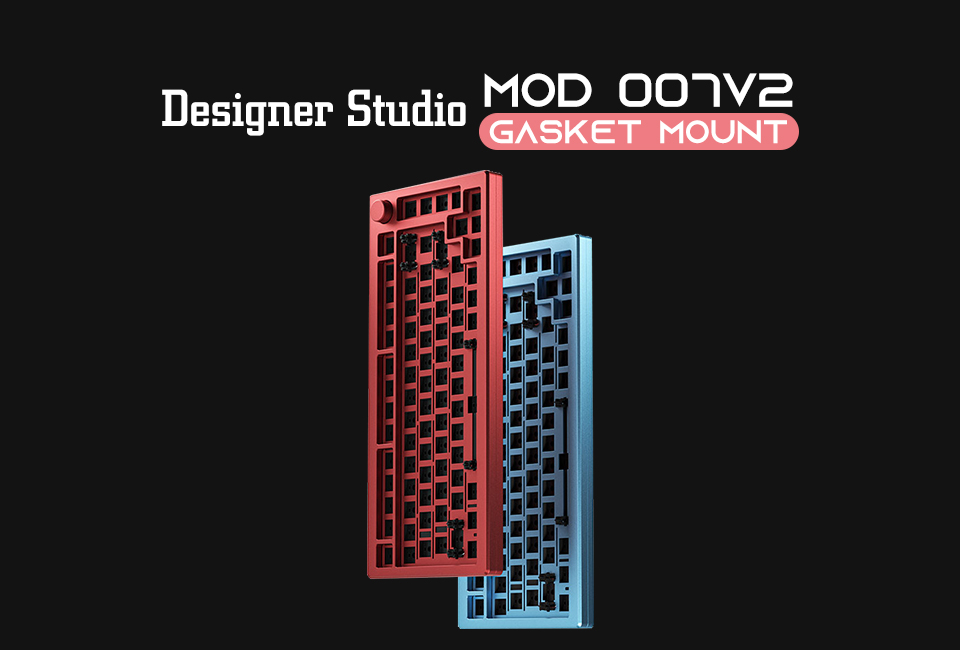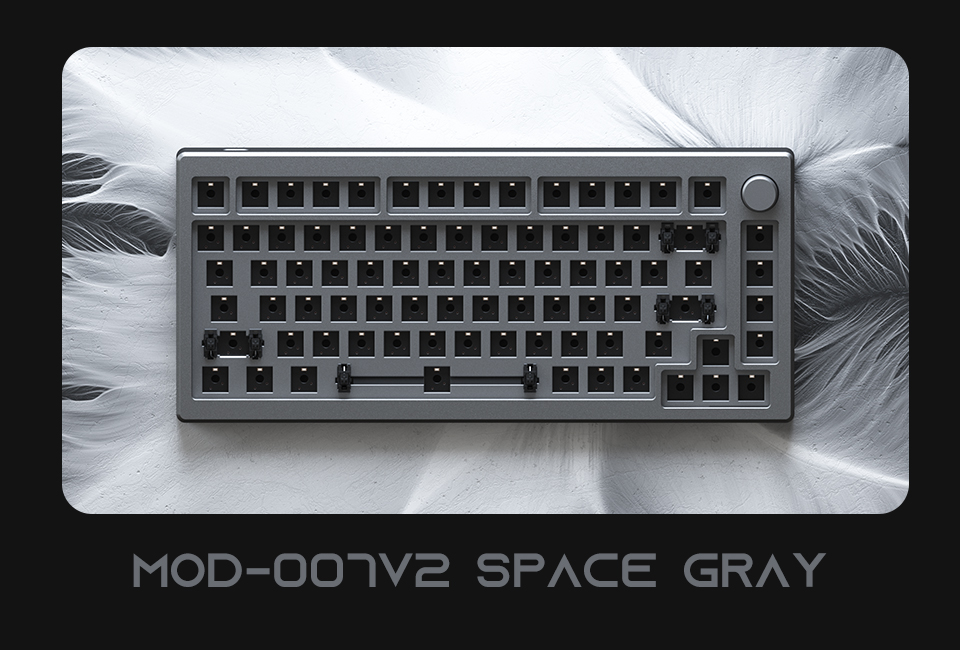 Poron switch pads are added to the kit, and the PCB has been reduced from 1.6mm to 1.2mm for flex typing experiences, and be compatible with more screw-in stabilizers.
The stock MOD 007v2 will be equipped with both aluminum and polycarbonate plates, replacing the spare FR4 plate.
The keyboard comes with silicon gaskets on aluminum plate and can be replaced with spare poron gaskets. It also comes with pre-cut poron case foam against the hot-swappable sockets to reduce unnecessary space for improved sound profile.